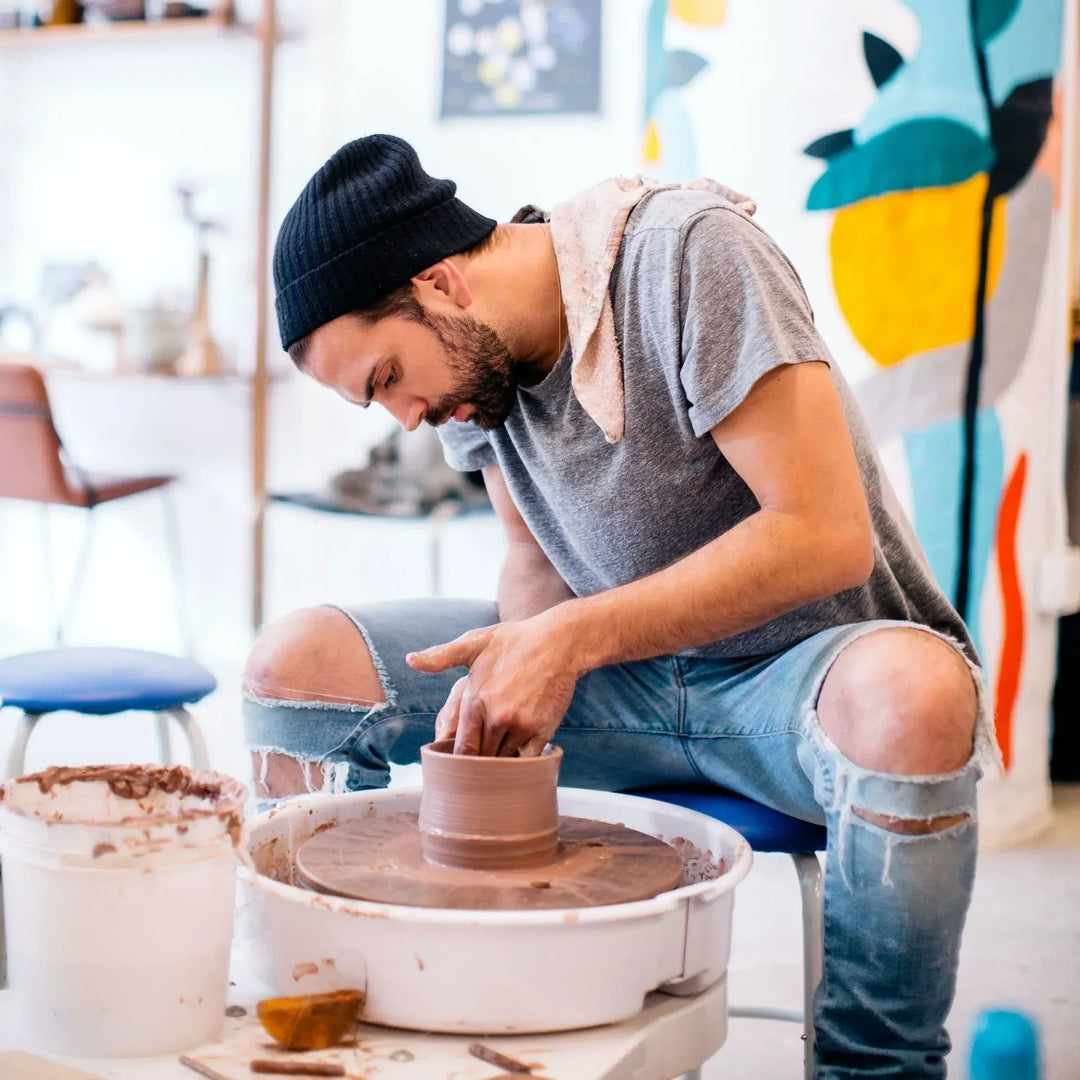 September Beginning Wheel - DTLA Mateo St. Location
Details

Location

Class Outline

Policies
Learn the basics of wheel throwing, no experience necessary! Classes meet for two hours each week for a total of four sessions, with open studio time every day for you to practice on your own. See our schedule below.  
This class will be held at our new Downtown location!
Still Life Studio
588 Mateo St
Los Angeles, CA 90013
This class will be held at our new DTLA location: 588 Mateo St.
In this four week course, you'll discover the joys of making functional pottery on the wheel, learning the entire process from start to finish. Wheel throwing is a wonderful creative outlet and stress reliever, and this is the perfect class to get started. Beginning Wheel is geared toward absolute beginners, and is also great for anyone with a bit of experience who'd like some extra practice.
Lessons are as follows:

Week 1: Throwing
Week 2: Throwing Review
Week 3: Trimming
Week 4: Glazing
Classes meet once a week for 2 hour sessions, with open studio time daily for you to practice on your own.
Course fee includes everything you need: clay, use of studio tools, a rainbow of cone 5 glazes to choose from, and firing for up to 15 pieces.
In each class session, you will build on what you learned and made the previous week, so we strongly advise you to make sure you'll be able to attend all class sessions before signing up. It is especially important that you attend the first class, so if you think you might have to miss week 1, please consider enrolling in another session.
Classes are for adults 18 and over; please click on the Policies tab above for more.
Our FAQ page contains more information. See who is teaching our upcoming classes here.
By enrolling in a class or workshop, you are acknowledging that you have read and understand the safety instructions and liability waiver.
Cancellations made 4 or more days before the start of the class will be refunded. For cancellations made fewer than 4 full days, but more than 24 hours before the start time, a 50% refund or 50% credit toward another class or workshop will be issued. We cannot provide refunds or credits for cancellations or rescheduling requests made fewer than 24 hours before the start time of class, if you miss your class, or arrive too late to participate.
Our classes are for adults. If you have a child under 18 interested in taking a class, please contact us before enrolling.