OUR WORKSHOPS
Dive deep into specific skills with our Artist Workshop Series. Each of our Still Life Studio locations showcase intuitively talented artisans giving you a chance to really know their techniques, their work and their visions.

Click through for this season's offerings.
MEMBERSHIPS
At each of our Still Life Studio locations we offer a variety of membership options and services that give students an opportunity to thrive in their artistic journey.

• 24 hour studio access
• dedicated shelf
• discount on supplies, classes and workshops
• Low and mid temp firings, cone 10 reduction coming soon
BECOME A MEMBER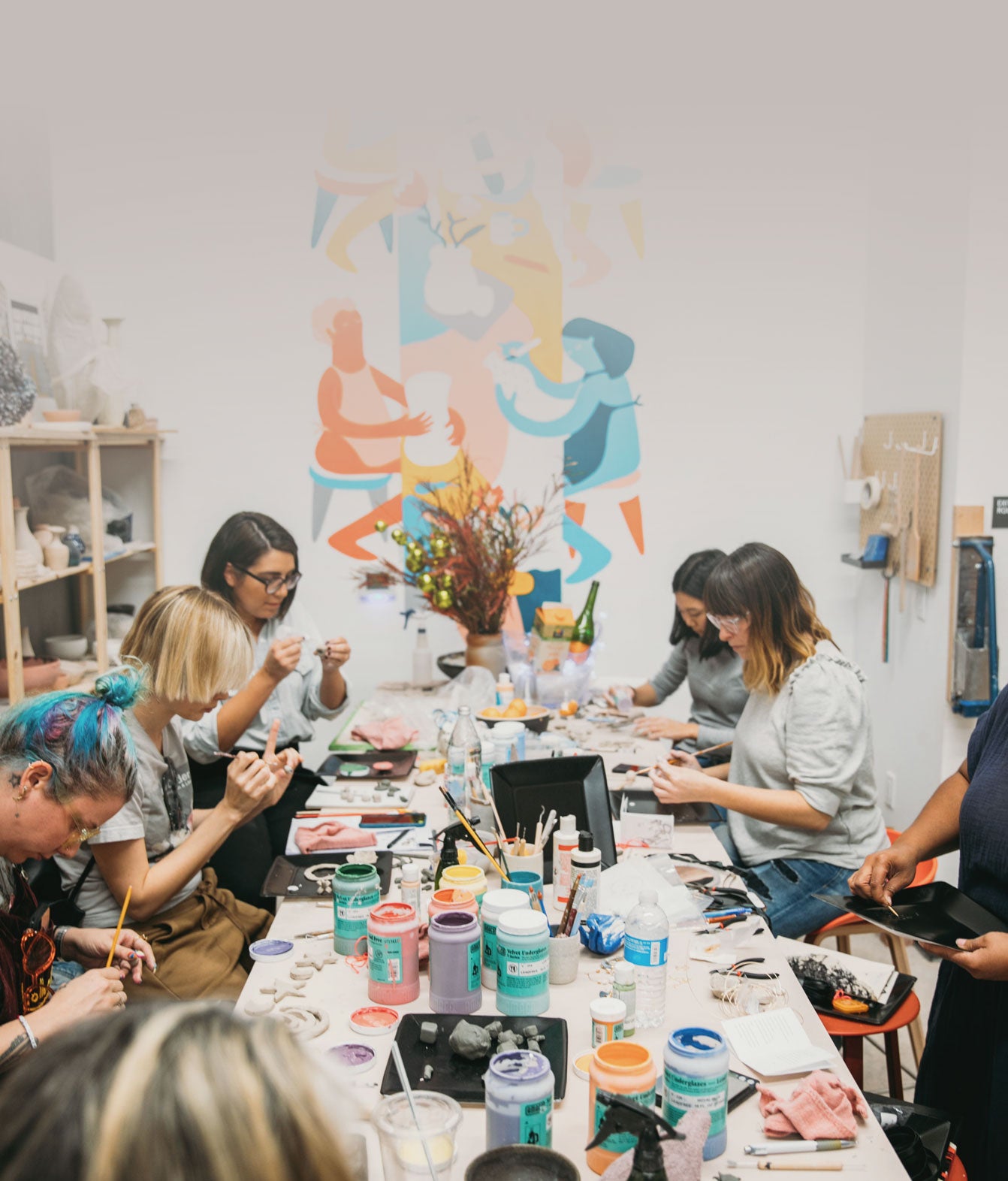 ARTIST SUPPLIES
Shop a variety of mid and high fire clays, trimming tools, storage caddies, pottery ribs, bats, and more. Discover everything you need to create beautiful ceramic work.
Shop Supplies